Discussion Starter
•
#1
•
OK, here is some pictures of the inside of the stock muffler. Not what I thougt it would be. Any way, I cut both ends of the muffler open and on the inlet to the muffler I welded on a small shield, thinking it might dampen the sound a bit. As you can see from the pictures, there is very little packing matierial in this muffler, so I added some on the front side of the muffler, and both end caps.
To try and minimize exhaust fumes inside the RZR, I removed the exhaust tip from the back, and welded it on the bottom side.
I won't know what it truly sounds like until I get my spark arrestor installed. The bolt came loose and I lost it. Dealer ordered me a new one.
Once I get the other oem muffler that I just bought, and get the spark arrestor installed on this one, I will compare sound levels to see if it is any quieter, or if I just waisted a day of my time. I will keep everyone updated on the results.
This is the inlet side of the muffler.
Shield and extra packing matieral
This is the outlet side of the muffler.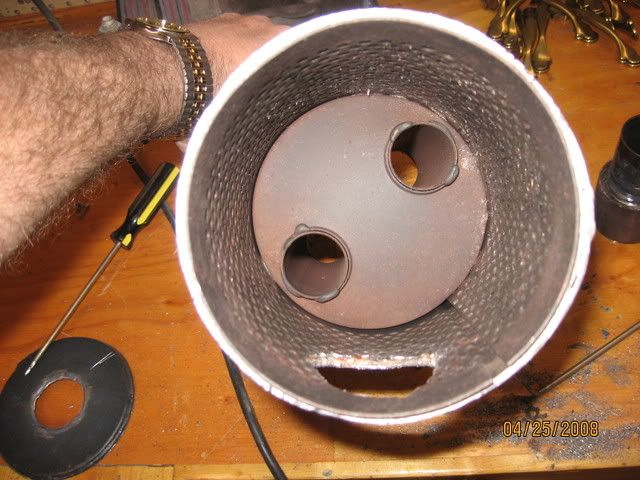 Finished and installed